We are the reference operator in logistics services and solutions, leader in the Spanish market. We integrate the entire value chain to transport and manage the logistics of all types of goods and products, taking them to their destination in time and perfect conditions, with significant cost savings, designing turnkey projects and customized solutions.
OUR LOGISTIC SOLUTIONS
FOR ALL SECTORS
We have a broad service structure for the entire logistics chain, specialized in port operations, integral vehicle logistics, value-added logistics and process outsourcing, and shipping.
FREIGHT FORWARDER
Specialised in intermodal transport management, we offer door-to-door services. Certified as Authorised Economic Operator (AEO), we assess and execute the most suitable options so your goods arrive at any destination.
CHARTERS
We work as brokers of charters and fuel supply, with an all-encompassing vision, by time and route, for maritime transport of all types of bulk, general goods, liquid cargoes and tailored projects, covering all size vessels.
PROJECT CARGO
BERGÉ is leader in the field of logistics and can manage integral projects, offering all logistics chain services anywhere in the world.
CRUISES
BERGÉ has more than 25 years' experience in the brokering and provisioning of special vessels, handling more than 700 cruises a year..
REGULAR LINES
We represent shipowners and operators in Spain through different societies, covering all types of loads, from containers, isotanks and Ro-Ro cargo to general cargoes, project bulk and heavy-lift, reaching almost any destination.
STOWAGE
We handle goods with maximum efficiency, with the protection and integrity of the products, the environment and people being the fundamental principles of our operations.
SHIPBROKING
As a maritime agent, we plan, organise and coordinate all the services a vessel needs before, during and after a port call.
CUSTOMS
Customs agents since 1870, today as Authorised Economic Operator (AEO), we handle more than 34,000 cases per year, guaranteeing the highest standards of safety, control and quality in the customs services offered by BERGÉ.
STORAGE MANAGEMENT
Adopting a broad view of the entire supply chain, we design, implement and manage tailored storage solutions.
PROVISIONING AND SUPPLIES LOGISTICS
We handle the supply chain of our clients from the materials they receive from the supplier up to the production line. We control the entire flow of material, supplier management, operating efficiency of inventories and plant logistics.
IN-PLANT LOGISTICS AND PRODUCTION SUPPORT
We put our wide logistics experience at the disposal of our clients for logistics management in your factory, from replacement up to the preparation of orders, production chain supplies, and so on.
ORDER MANAGEMENT
Delivering the product to the client in an efficient, cost-effective and reliable way is a new challenge for businesses based on Business to Business (B2B) and Business to Consumer (B2C).
POST-SALES LOGISTICS
We guarantee a tight flow, with swift and fluid handling of orders and deliveries of replacement parts, returns and inverse logistics. 24-hour service throughout Spain.
STRATEGIC LOGISTICS
We design and develop integral logistics and transport solutions adapted to the specific needs of each sector, optimising the provisioning and distribution of the supply chain.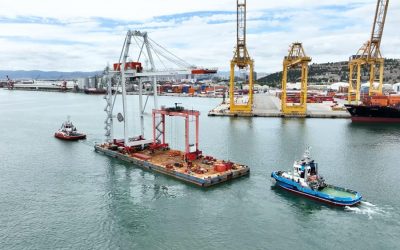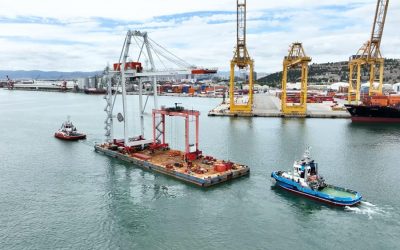 This new area will improve its capacity for operations, increase project cargo services and stimulate activity in strategic sectors such as the steel industry BERGÉ has begun operations at its new terminal in the Port of Barcelona, which is now located at the Príncipe...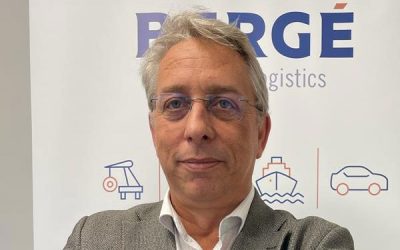 The company moves 7.5 million tonnes of agri-food sector goods each year BERGÉ has appointed Ramón Moreno as the new manager of its agri-food division. Formerly the director of the automated terminal in Huelva, he is ready to lead the charge in a sector in which the...
DO YOU WANT TO BE A PART OF BERGÉ?
BERGÉ UPDATE
Subscribe to our newsletter